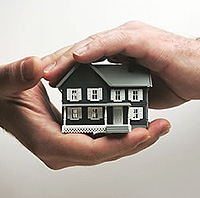 Practice Areas:
Real Estate
Real Estate Litigation
Driving While Intoxicated
Drunk Driving
Personal Injury
Divorce
Business Law
Corporate Law
Criminal Law
Family Law
Felonies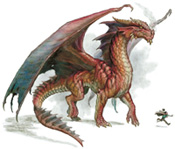 "Let Me Slay Your Dragons"






Paul W. Plotnick, Real Estate Attorney
Providing counsel to clients requiring legal assistance with Real Estate.

Paul W. Plotnick Real Estate Lawyer handles it all for the Chicagoland area property owners, from legal representation in financing transactions, development and zoning issues to prosecution and defense of all forms of real estate litigation.

Purchase and Sale Transactions / Real Estate Closings

For the buyer, our Real Estate Closing Attorneys review, modify and negotiate the terms of the purchase agreement, negotiate issues raised by property inspections, review the title insurance commitment and closing documents and provide complete representation through the closing of the transaction.

For the property seller, we review and if necessary negotiate and modify the terms of the real estate brokerage listing agreement, review, modify and negotiate the real estate sale contract, obtain the title insurance commitment, prepare the deed and other closing documents and provide representation through the closing of the transaction

No matter what particular issue you may be facing, it is best to speak with a real estate lawyer at our firm before you take any action. Paul W. Plotnick attorney will provide you with much needed advice and legal guidance during this time, and with their assistance you will have a much better idea of what is going on and what needs to be done on your end to facilitate a resolution to your issue.

Selling or purchasing a home is often the largest financial transaction a person will undertake in their lifetime. Considering the tremendous weight of real estate issues, it is extremely important that every precautionary measure be taken to facilitate a smooth and seamless transaction. The process of buying or selling real estate or commercial property seems simple enough to most people, but once they are in the middle of the process many feel like they are in over their heads, and wish they had consulted with an attorney earlier. With the help of a dedicated lawyer, your real estate matter is sure to proceed in a manner that will suit you and the other party involved in the transaction.

We represent buyers and sellers at all stages of residential and commercial real estate transactions, from the negotiation of contracts and agreements to closing. We review and prepare all documents that are required to complete a real estate deal, including the purchase contract, deed, mortgage, note and other financing instruments. We also prepare residential and commercial lease agreements.

Real estate refers to land, as well as anything permanently attached to the land, such as buildings and other structures, and covers more than just the drafting of contracts for the purchase and sale of property. Both federal and Illinois laws regulate real estate transactions. The Federal Fair Housing Act, for example, prohibits discrimination in real estate transactions on account of race, color, religion, sex, or national origin. Many states have enacted similar legislation that prohibits discrimination on the basis of certain characteristics.

Attorneys in this field may handle leasing issues, landlord-tenant disputes, eviction proceedings and homeowner association (HOA) problems. Other matters within this practice area include title disputes, mortgages, covenants, easements, and equitable servitudes. Many real estate issues can affect both commercial and individual renters and landlords. Real estate lawyers in Chicago who represent commercial interests may also focus on land use, zoning, environmental law, or eminent domain issues.

Some states provide a certification for lawyers who have demonstrated experience and competency in the practice of real estate law. These attorneys must meet certain educational, experience, and examination requirements to receive the certification as a specialist.

Deed: The legal document that transfers the ownership of real property from one party to another.

Mortgage: A mortgage is a document signed by a borrower when a loan is made that gives the lender a right to take possession of the property if the borrower fails to repay the loan.